Stanley William Hayter
1988 - Stanley William Hayter dies on May 4 in Paris. The British Museum acquires all of his engravings.
1960 - The artist receives the Grand Prize for engraving at the Tokyo Biennial Exhibition.
1958 - Hayter represents Great Britain at the Venice Biennial Exhibition.
1951 - Stanley William Hayter receives the Legion of Honour.
1950 - Hayter definitively returns to Paris where he re-opens Studio 17, rue de Vaugirard. (In the following years, the studio is moved to various locations).
1940 - Hayter teaches at the San Francisco School of Fine Arts and establishes Studio 17. Over the course of the following years, the studio receives many important paintings including: Miro, Tanguy, Calder, Masson, Pollock etc.
1939 - Hayter leaves Paris and heads for London. The following year, the artist moves to the United States where he remains for 10 years.
1927 - Hayter establishes an engraving studio at 17 rue Campagne-Première. (He calls it "Studio 17", a name which he will retain for his future workshops).
1926 - Hayter established himself in Paris and studies at the Julian Academy. He creates his first engravings with artist Joseph Hecht.
1917 - Stanley William Hayter leaves school and begins working for a chemist as a research assistant.
1901 - Hayter is born in London.

1966 - "New ways of Gravure" by S.W. Hayter, Ed. Pantheon, NY.
1962 - "About prints" by S.W. Hayter, Ed. Oxford University Press.

HAYTER - CATALOGUES RAISONNES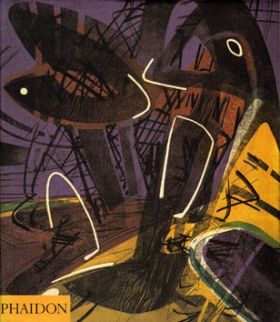 "Stanley William Hayter, the prints" by Peter Black and Désirée Moorhead reference all the prints of Hayter. More than 450 original prints are here reproduced and described. Ed. Phaidon.