Max Ernst
1909 - Max Ernst studies philosophy at the University of Bonn.
1913 - Max Ernst meets Guillaume Appolinaire and Robert Delaunay.
1914 - Max Ernst serves in the German army.
1914 - Max Ernst serves in the German army.
1925 - Max Ernst invents the frottage technique (French for rubbing) : the artist would place a sheet of paper on a rugged surface and then rub a soft pencil or charcoal on the sheet, thus creating imaginary and random forms and shapes.
1926 - Max Ernst works with Joan Miro to construct theater sets.
1934 - Max Ernst creates his first sculptures as he gets to know Alberto Giacometti.
1934 - Max Ernst spends time with Alberto Giacometti and creates his first sculptures.
1941 - Max Ernst moves to the USA.
1953 - The artist moves back to France to live in Paris.
1954 - Ernst is awarded with the Grand Prix of Art at the Venice Biennale.
1976 - Max Ernst dies on April 1 in Paris.
1891 - Max Ernst is born on April 2 in Brühl, Germany.

ERNST - CATALOGUES RAISONNES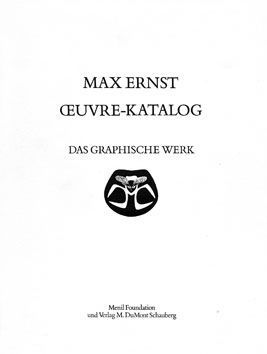 "Max Ernst, Das graphische Werk", catalogue raisonne made by H.R. Leppien. About 300 original prints by Max Ernst are here, lithographs, etchings and linocuts. Ed DuMont Schauberg.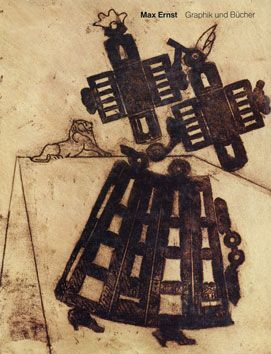 - "Max Ernst, Bücher und Graphik", complementing the other catalogue, this book is useful to see prints and illustrated boooks by Max Ernst. Catalogue prepared by Verner Spies, published by Hatje.