BRAUNER - CATALOGUES RAISONNES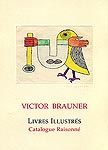 "Catalogue raisonné des livres illustrés de Victor Brauner". Catalogue made my Michael Ilk in 2009, 28 illustrated books made by Brauner between 1923 and 1965 are here reproduced and described. Edition of the catalogue at only 195 copies numbered.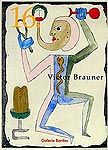 "Victor Brauner, Opera grafica e libri illustrati", catalogue for an exhibition in the Bordas Gallery in Venice in 2009. Illustrated books, original posters, engravings and lithographs by Brauner are here reproduced and described. Catalogue published by the Gallery Bordas.