Georges Braque
"Art is made to disturb. Science reassures. There is only one valuable thing in art: the thing you cannot explain." Georges Braque quote.
1882 - Georges Braque is born in Argenteuil.
1903 - Braque takes evening courses at the School of Fine Arts, after being apprenticed by a decorator.
1904 - He exhibits some paintings at independent studios.
1907 - Braque establishes the cubist movement with Picasso.
1911 - Discovers the "papiers collés"
1915 - Braque is seriously wounded in the war and cannot paint for 2 years.
1933 - Georges Braque predominantly paints gouache until 1938.
1947 - The Maeght Gallery becomes a publisher of Braque's prints.
1949 - Beginning of the Studio series.
1953 - Braque decorates the ceiling of the Louvre museum's Etruscan hall.
1963 - Georges Braque dies. His funeral sermon is given by André Malraux.

BRAQUE - THE MAIN EXHIBITIONS
1904 - Salon des indépendants, Paris, France.
1933 - Kunsthalle of Basel, Switzerland.
1945 - Stedelijk Museum, Amsterdam, Holland.
1946 - Tate Gallery, London, England.
1947 - Gallery Maeght Paris, France
1954 - Maeght foundation, Saint Paul de Vence, France.
1960 - Kunsthalle of Basel, Switzerland.
1962 - Louvre museum, Paris, France.
1982 - Museum of Modern Art, Paris, France.
1994 - Maeght foundation, Saint Paul de Vence, France.

BRAQUE - CATALOGUES RAISONNES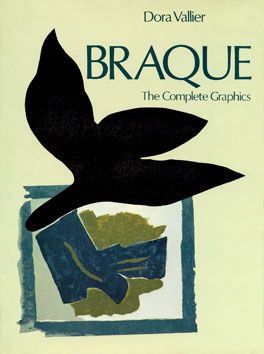 « Braque l'œuvre gravé » by Dora Vallier is listing all the original prints by Georges Braque (lithographs, etchings, woodcuts and illustrated books). Flammarion publisher.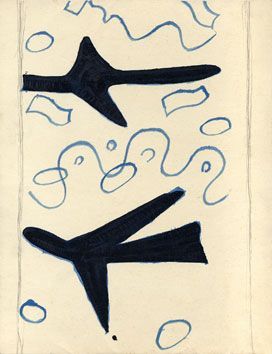 Braque lithographe » from Fernand Mourlot, this catalogue reference all the original lithographs by Georges Braque. Pulished by Sauret, it contains original lithographs from Braque and had been printed in limited edition.