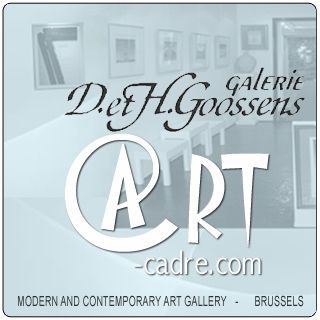 Art-cadre.com is an Art Gallery with both modern and contemporary fine art works. We have a large collection of catalogues with original artworks - lithographs, silkscreens, etchings, engravings - Watercolours – Drawings – Sculptures – Art Books - Vintage posters and other objects of art. You will find a large selection of fascinating and well know artists with international reputations.


Art-cadre.com est une Galerie d'Art Moderne et Contemporain spécialisée en oeuvres et ouvrages sur papiers. Nous proposons une large collection d'Estampes : gravures, eaux-fortes, lithographies, sérigraphies - Dessins - Peintures (aquarelles) – Sculptures - affiches - livres d'art, catalogues d'expositions - à tirage limité.
Vous y trouverez une sélection des plus belles oeuvres des grandes figures artistiques de renommée internationale.