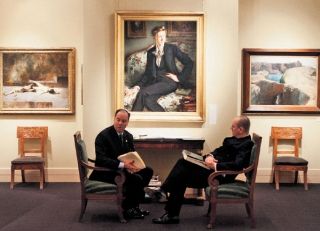 Set up in 2006 by Florian Härb, a former director of P. & D. Colnaghi, London, and specialist in old master drawings, Carta Fine Art Ltd. is a private art dealership based in St. James's, London. We specialise in old master and nineteenth century works on paper but also deal in paintings, some sculpture, and prints. In association with W. M. Brady and Co. Inc., New York, we have participated in numerous art fairs, such as TEFAF, Maastricht, and the Salon du Dessin, Paris.

The selected prints by Jean Fautrier presented here are of exceptional provenance. They have never before been offered for sale but were kept by the descendants of Fautrier's publisher and most important dealer, Michel Couturier, Paris, until recently. The impressions, often available on different types of paper, are excellent in quality and condition.

All prints are readily available for inspection in our London office. For any further information on these prints including higher resolution images (recto and verso) and detailed condition reports, please contact us by email, also in French or German, (flore@cartafineart.com) or telephone (+44 774 779 1670). If you are looking for a specific Fautrier print or a specific paper please do get in touch. We may have it.